Since 2018, has entered into an exclusive partnership with Lloyd's Crescent Global Broker, MOI has the opportunity to place the following risks in Lloyd's:
D&O
Terrorism & Political Violence
PI Crisis Management
Yacht
Fine art
Bloodstock (horses)
PA & BT
Event Cancellation
Jeweler's Block
Kidnap & Ransom

Since 2008, MOI is a member of the international association of brokers Assurex Global which serves the global network clients in Kazakhstan and Central Asia.

The world's leading insurance network with more than 20,000 risk managers in more than 140 countries around the world.

The largest independent insurance broker with its operations in 25 countries of the Central and Eastern Europe. Currently provides the support to a partners- brokers from 29 countries. Serves more than 2,000 Clients of the 260 insurance brokers from around the world.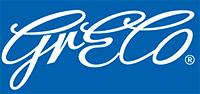 MOI insurance broker - a leading insurance broker and risk management consultant reached an agreement on the acquisition of GrECo JLT Kazakhstan's portfolio - a division of a major member of the European insurance community GrECo Group.